Highlights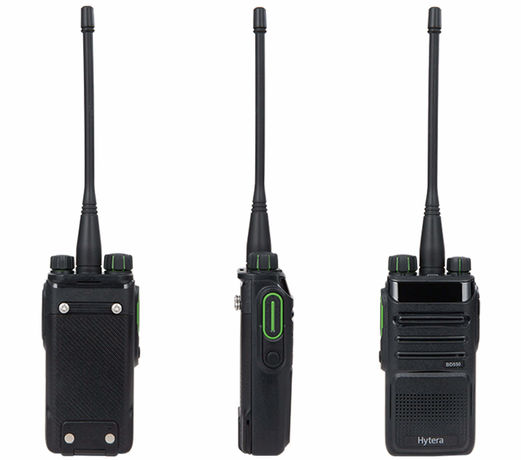 Functions
ANALOG & DIGITAL DUAL MODES
BD55X can support both analog and digital modes on the same hardware. You can switch between two operation modes easily and it helps you to communicate with analog radios.
EXTENDED TALK RANGE
Based on Hytera innovative technology, your talk range is extended.
CLEAR VOICE
Excellent audio quality comes from the DMR digital technology, which makes communication more reliable.
RELIABLE AND DURABLE
BD50X/BD55X is compliant with MIL-STD-810 G and IP54.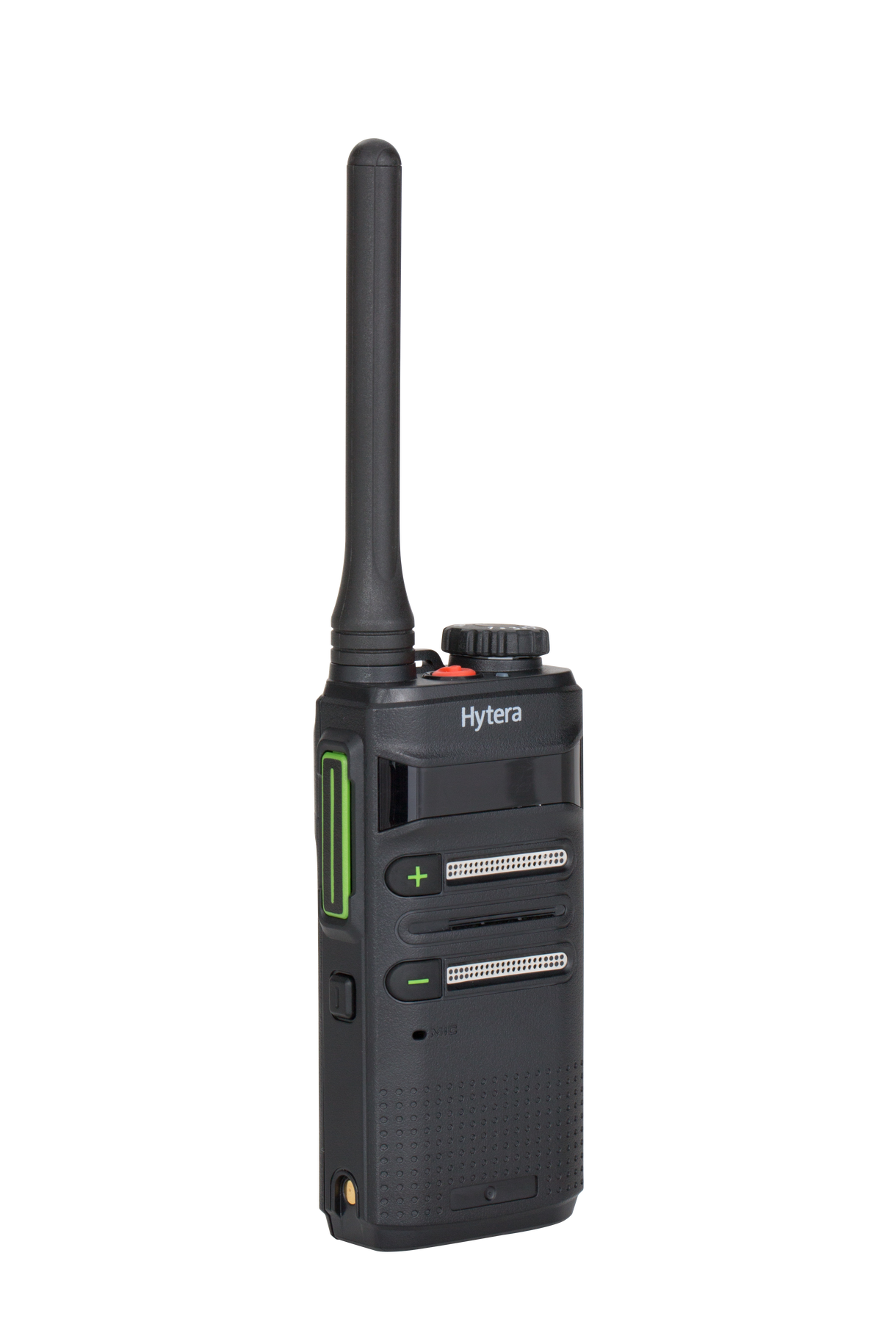 Audio
Programming
Carrying
Antenna
Charger & Power
Systems that work with BD558
Technical Specifications
General
Frequency Range

UHF:400-470 MHz VHF:136-174 MHz

Channel Capacity

BD55X: 256

Zone Capacity

BD55X: 16

Channel Spacing

25/12.5KHz

Operating Voltage

7.2V

Display

BD55X with display (0.91'')

Battery

1500mAh (Li-Ion) 2000mAh (Li-Ion)

Battery Life (5/5/90 )

Analog/Digital: 12/16 hours (1500mAh) 16/22 hours (2000mAh)

Weight

BD55X: 250g (With AN0435W09 and BL1506)

Dimensions

BD55X: 110×59×30mm

Frequency Stability

±0.5ppm

Antenna Impedance

50Ω
Transmitter
Environmental