Human Body Temperature
Measurement Solution

An efficient, visible screening solution
An efficient, visible screening solution
Hytera launched the latest human body temperature measurement solution, which can realize the high accuracy body temperature measurement - ±0.3℃ (with blackbody). Built-in the AI algorithm to support multiple personal screening distance up to 3m, making a fast non-sensory access.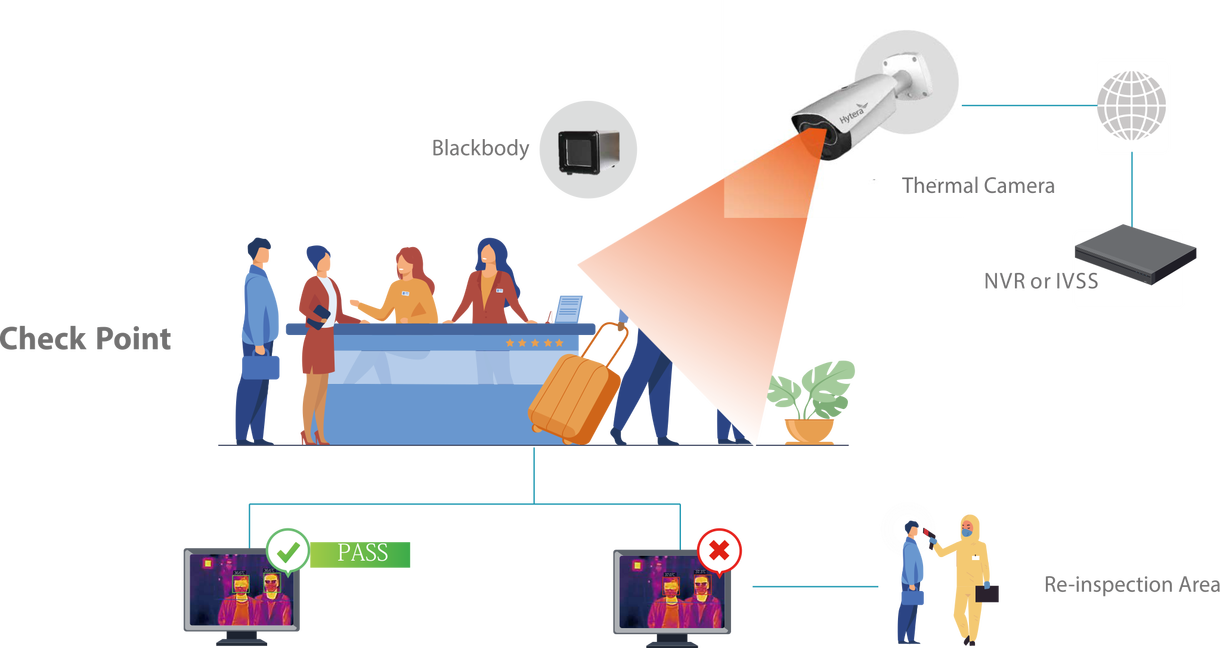 Hytera Body Temperature Measurement Solution (For large sized organizations or government agencies)-en
HYT-TC-6
Thermal Network Bullet Camera
Featuring a fixed lens bullet camera, this series provides an all-in-one solution that is especially beneficial for body temperature measurement.

400 × 300 uncooled VOx thermal sensor technology
Athermalized lens (thermal), focus-free
Support body temperature measurement
Measurement Accuracy: ±0.3°C, with blackbody
Active deterrence with white light & siren
Various lens optional (13 mm)
2/2 alarm in/out
Micro SD memory, IP67, PoE,ePoE
To find out more, click here.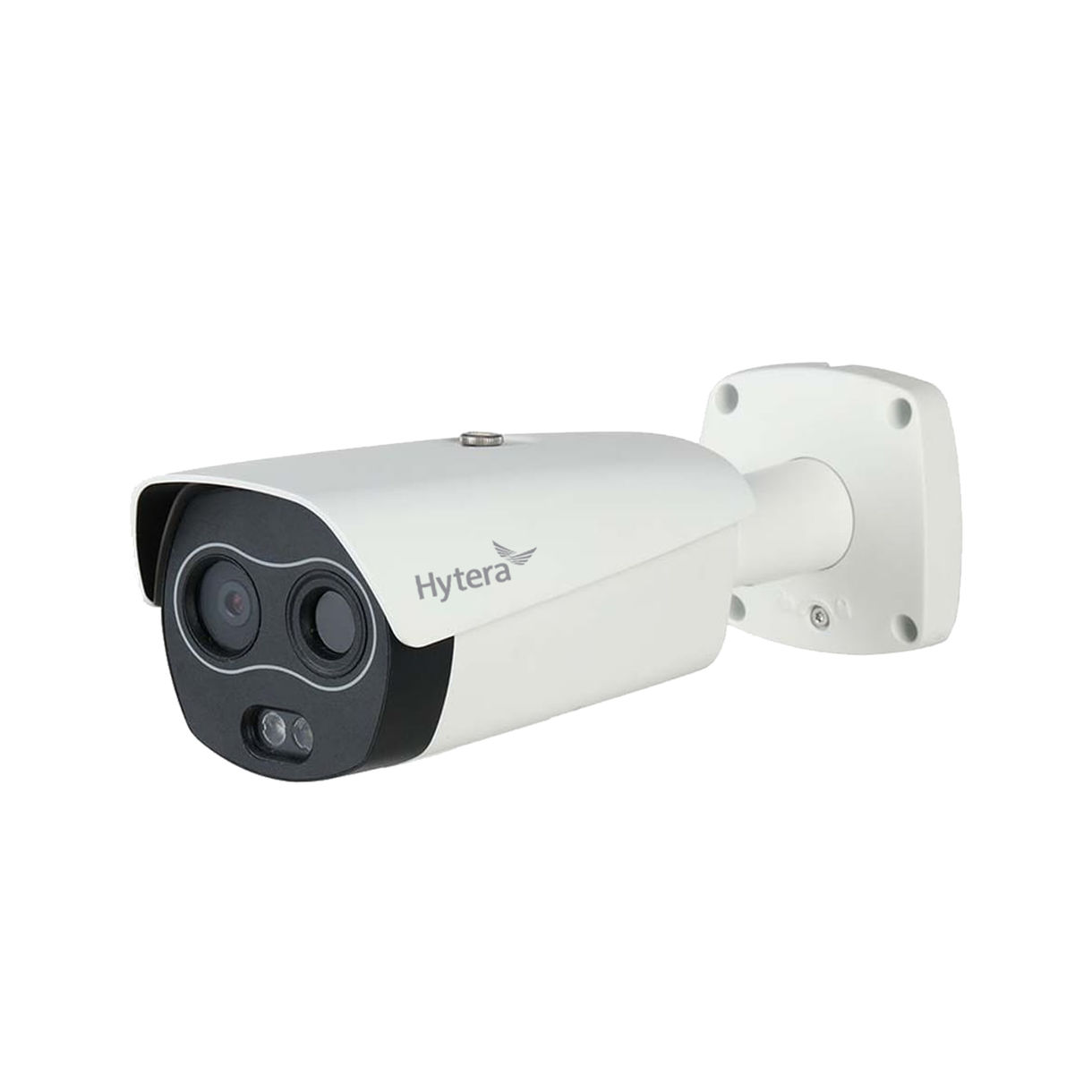 HYT-NR16
16 Channel 1U 16PoE AI Network Video Recorder
This products adopt the most advanced AI technologies, including deep learning algorithms that primarily target people and vehicles, which provides higher flexibility and accuracy for end-users. This enables the Hytera AI series to offer various advanced applications such as Face Recognition, ANPR, Metadata, People Counting, traffic data statistics, etc.
16 Channel IP video access
Smart H.265+/H.265/Smart H.264+/H.264/MJPEG
Up to 16 Channel perimeter protection
Up to 4 Channel video stream face recognition
Up to 24 face pictures /sec processing
Up to 20 face databases with 100,000 face images in total
1-8 PoE Ports support ePoE & EoC
To find out more, click here.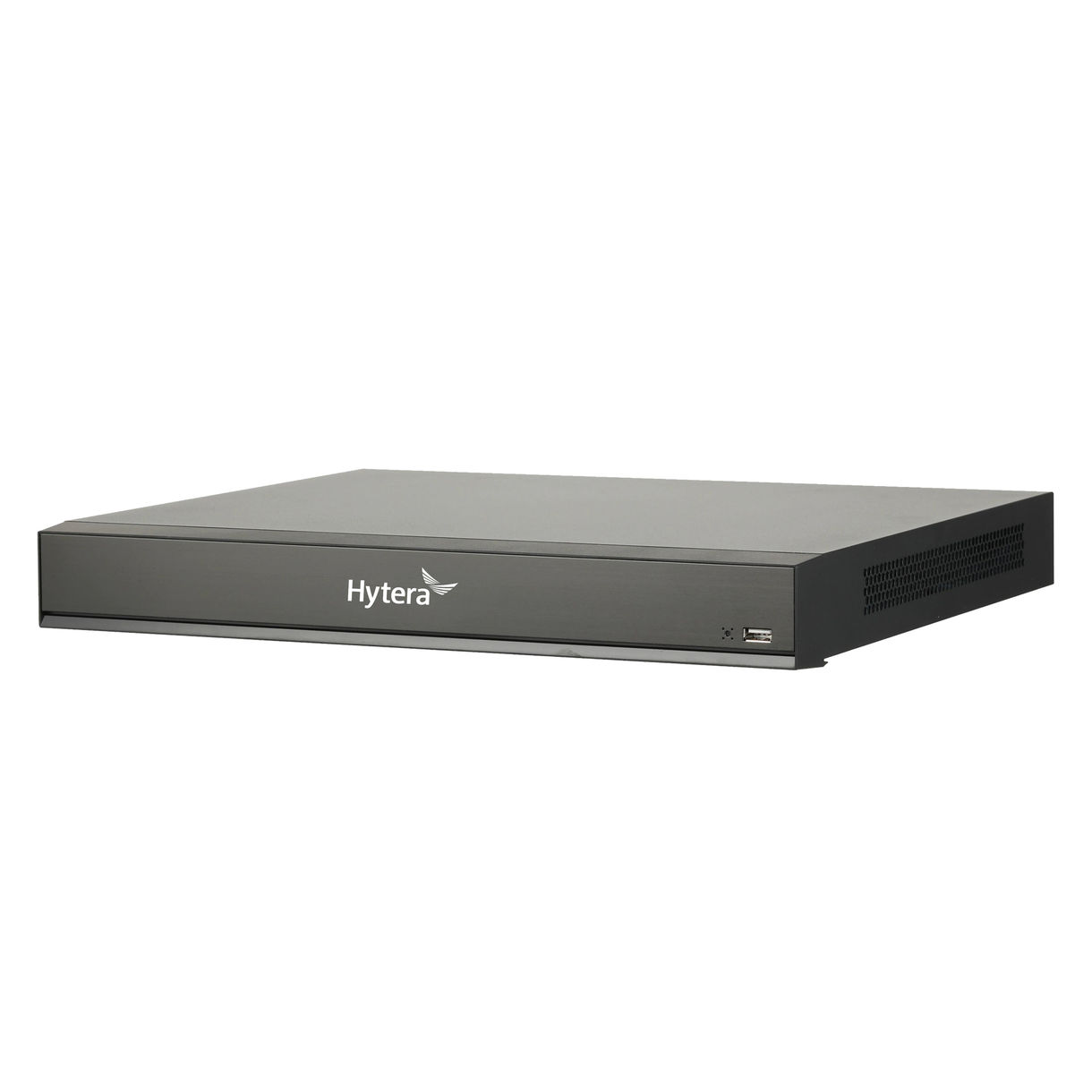 HYT-B66K
Human temperature measurement blackbody temperature reference unit.
The HYT-B66K Human Temperature Measurement Blackbody is a calibration device designed to be used with the HYT-TC-6 Thermal Hybrid Network Camera. This unit maintains a constant temperature for use as a reference point by the thermal camera.
To find out more, click here.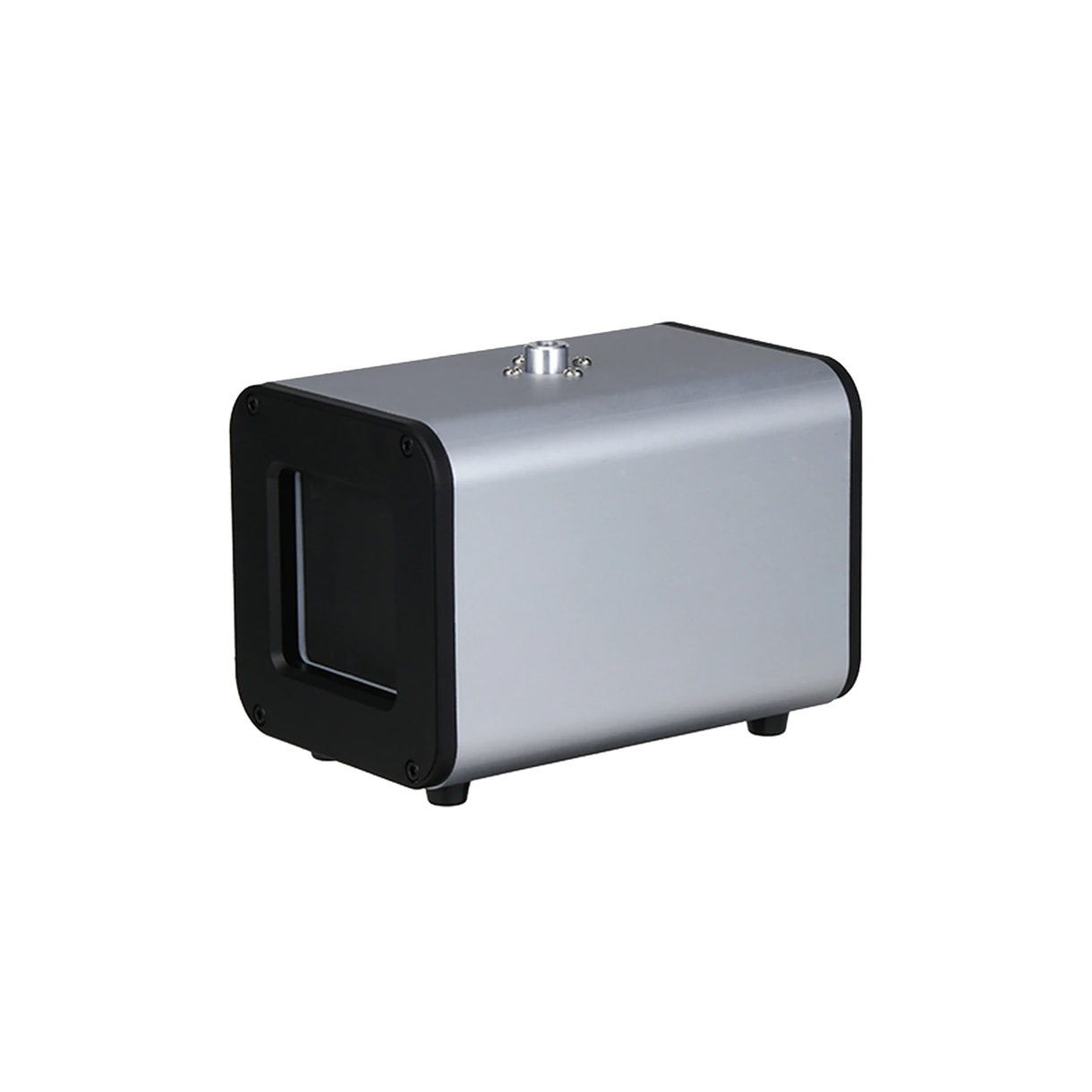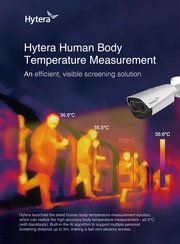 Hytera Human Body Temperature Measurement Solution
Download the brochure now
Hytera Body Temperature Detection Solution (For small and middle sized organizations)-en
HYT-10- H505
Face Recognition
Mask Recognition (customized)
Infrared Temperature Measurement
Non-contact Temperature Measurement
Wireless Transmission
Alarm Notification
To find out more, click here.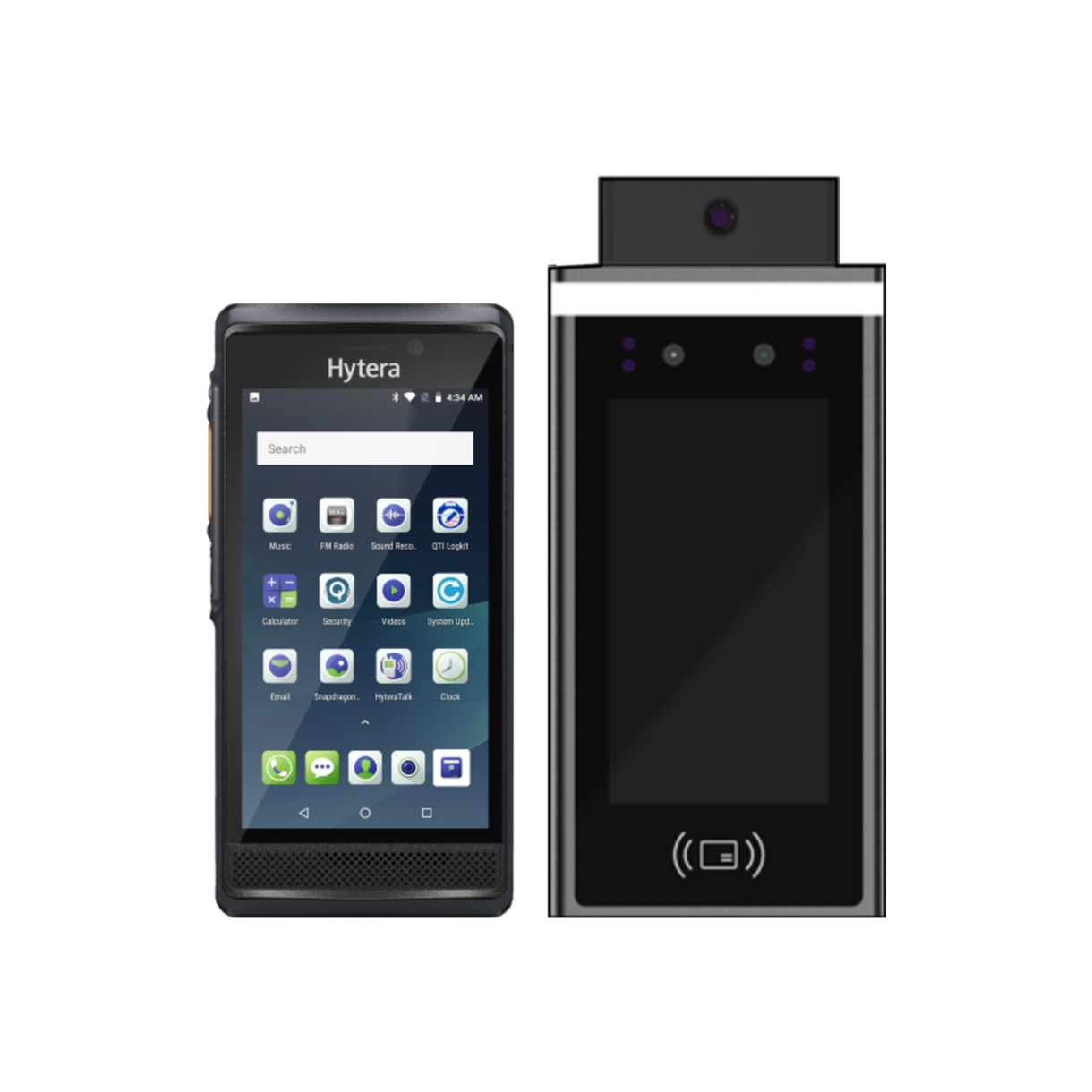 PNC550 to work with HYT-10-H505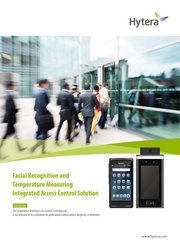 Facial Recognition and Temperature Measuring Integrated Access Control Solution
Download the brochure now
Are you looking to implement Thermal Camera?
Once you submit your details, Hytera will assign a trusted parter to contact you for further assistant.
Thank you for submitting your enquiry. We will be in contact with you ASAP.